Morecambe & Wise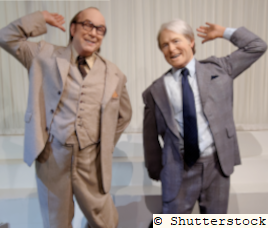 Using photographs and video clips Steve Short will bring to life the story of how these two great comedians met to become Britain's most loved double act. First appearing in 1954 with rather poor reviews they returned two years later and appeared in a series of massively popular television shows over the next twenty years. By 1976 they were awarded OBEs, with their partnership lasting until 1984 when Eric Morecambe sadly died.
This entertaining presentation by Steve includes the story of their unique comedy magic act and will bring back many memories of a much loved comedy partnership.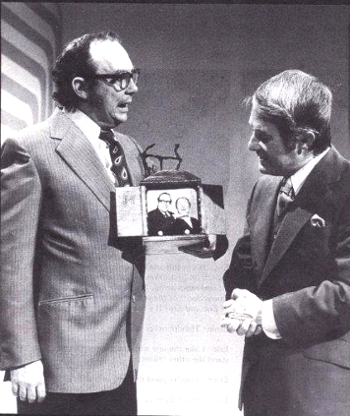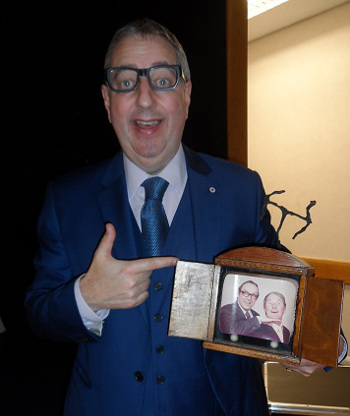 Click here for an external website devoted to Morecambe & Wise
Covering all of the UK including Yorkshire, Lincolnshire, Nottinghamshire, Lancashire and Norfolk
Reviews
I would not hesitate to ask you back
"I would like to thank you for attending our RAF Waddington Royal Air Forces Association evening. Your lively talk on Morecambe and Wise was a pleasure to listen to, lots of interesting facts and stories brought to life with humour and enthusiasm. It is a breath of fresh air to find someone that clearly enjoys what they do, I have had nothing but positive feedback from the members and I think it brought back quite a few memories for some. The clip you showed us, brought to life with your own memorabilia really added that special touch to the talk. I think everyone enjoyed the audience participation! I will be recommending you to our other local groups.
It was a pleasure to meet you and thank you once again."
Cpl. Kat Moi - Royal Air Forces Association