Morecambe & Wise
Using photographs and video clips Steve Short will bring to life the story of how these two great comedians met to become Britain's most loved double act. First appearing in 1954 with rather poor reviews they returned two years later and appeared in a series of massively popular television shows over the next twenty years. By 1976 they were awarded OBEs, with their partnership lasting until 1984 when Eric Morecambe sadly died.
This entertaining presentation by Steve includes the story of their unique comedy magic act and will bring back many memories of a much loved comedy partnership.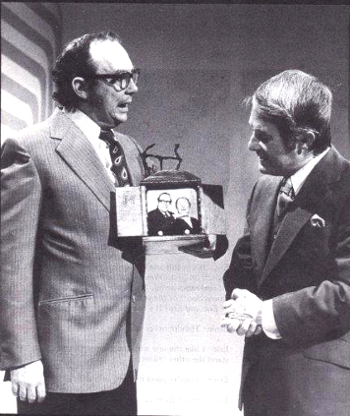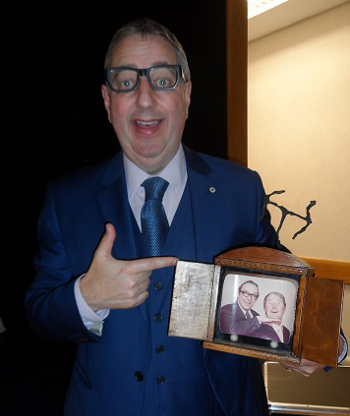 Click here for an external website devoted to Morecambe & Wise
Covering all of the UK including Lincoln, Harrogate, York, Hull, Sheffield, Beverley, Bridlington, Doncaster, Halifax, Huddersfield, Leeds, Bourne, Brigg, Grantham, Horncastle, Louth, Market Rasen, Spalding in fact all of Yorkshire, Lincolnshire, Nottinghamshire, Lancashire and Norfolk.
Reviews
VERY ENJOYABLE AND INTERESTING PRESENTATION
For our October meeting we had our first Zoom presentation.
The subject was "Morecambe and Wise". Steve obviously knew his subject very well as he kept us entertained for almost an hour. Members commented that they watched a very enjoyable and interesting presentation.
Steve has a number of other celebrities for Zoom meetings and we would be happy to use his services again.
Dennis Neighbour
U3A Gravesend and Northfleet